Alghero Catalan Town in Sardinia
(Click to enlarge)
Alghero is situated on the shores of a beautiful bay on the north-west coast of Sardinia.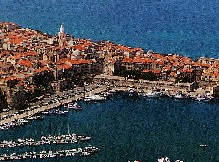 It's the tourist capital of the Coral Riviera.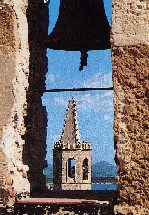 Land and sea offer magnificent views along the 75 kilometres of coastline which stretches from the limestone promontory of Capo Caccia o the north and the beach of La Speranza to the south. Here there is all that you can expect for a relaxing holiday; silver beaches, breathtaking cliffs, indented rocky coastline, lovely coves and superb marine caves. A Catalan town in Sardinia - Catalan because of its past under Aragonese rule, the architecture, the city walls, the towers and the Gothic Aragonese bell towers. The people here are dedicated lovers of their sea. Fishing boats and pleasure craft crowd the colourful harbour. The crystalline sea is ideal for coral and lobster fishing. The surrounding area is of archaeological and natural interest, for example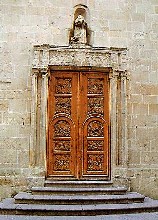 visits to the Nuraghe of Palmavera, to the Necropolis of Anghelu Ruju, to Monte Doglia and Porto Conte are all worthwhile - a paradise for the photo-fanatic.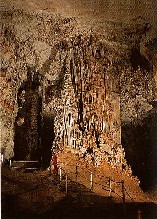 Wandering along the country paths amidst the Mediterranean bush you come across very rare examples of vegetation like the Pheonician Juniper. It is also possible to spot magnificent examples of fauna such as the griffon, the fallow deer, the albino donkey and even the moufflon which all live in protected areas and make up but a few of the attractions of this extraordinary Mediterranean habitat. The Grottoes of Neptune with their impressive caverns of natural "lace work" of stalactites and stalagmites, dripping vaults and saline waters create an unreal world in the island's most beautiful and famous caves. Any time of year is time to come here - Alghero is Always impressive.